Traditional Chinese Medicine
According to Traditional Chinese Medicine (TCM), the human body is a microcosm of the universe, and the functions of the various organs are interrelated. The goal of TCM is to maintain balance and harmony in the body, and to prevent and treat disease. At The Emperor's Medicine, we take a holistic approach to your health. This means that we treat the whole person, not just the symptoms of your condition. Our goal is to restore balance and harmony to your mind, body, and spirit. If you are looking for a natural and holistic approach to your health, please contact us today to schedule a consultation.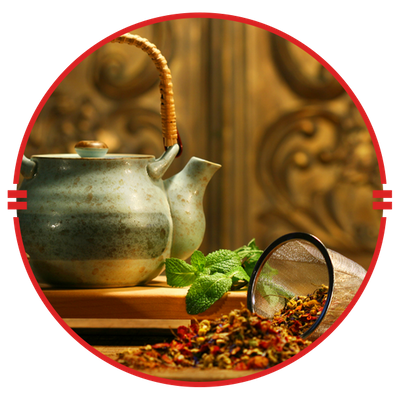 How Traditional Chinese Medicine Can Help
The Emperor's Medicine offers numerous therapies to assist with your overall health and well-being. Whether you are recovering from an injury or battling a sickness, we are here for you. Our therapists are board certified and expertly trained in acupuncture and herbal therapies. Traditional Chinese Medicine is a complete medical system that is capable of diagnosing and successfully treating a wide range of conditions and disorders including:
Eye, Ear, Nose, and Throat

Circulatory

Gastrointestinal

Gynecological / Genitourinary

Immune

Addiction

Emotional and Psychological

Musculoskeletal and Neurological

Respiratory
Chinese Herbal Medicine
Chinese herbal medicine is one of the oldest and most commonly used forms of medicine in the world. Herbal medicine is prescribed according to the individual's symptoms and constitution. The herbs are usually combined into formulas, and are taken orally in the form of decoctions, powders, or pills. All Chinese herbs that are used in our clinic are tested for safety from heavy metals, pesticides, and bacteria. Herbal medicine has been proven to be effective for a wide variety of conditions, including:
Regulate and stabilize hormone levels

Allergies

Anxiety

Enhance the immune system

Weight loss

Depression

Gynecological disorders

Hormonal disorders

Infertility

And many more conditions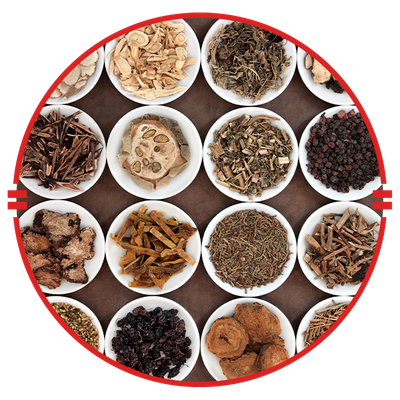 Chinese Dietary Therapy
Dietary therapy is an important part of TCM. The focus is on eating foods that are nourishing and strengthening, and avoiding foods that are considered to be harmful. Each person has prescribed a specific diet based on their individual health needs. Chinese dietary therapy can be used to treat a wide variety of conditions, including:
Digestive disorders

Weight loss

Diabetes

High cholesterol

Hypertension

And many more conditions
Dietary therapy is the best preventative medicine and has protocols for disease. It also acts to remediate energetic imbalances. Many health problems can be cured by making small changes in your diet. For example, refined and processed foods, such as refined flours and grains, create sticky mucus deposits and contribute greatly to dampness in the body. Dampness can be seen in conditions such as yeast infections, edema, loose stools, certain types of eczema, and more. A patient would be asked to discontinue these foods and others for a certain amount of time and incorporate foods that will dry dampness into their diet, such as rye bread, onions, beans, and basmati rice.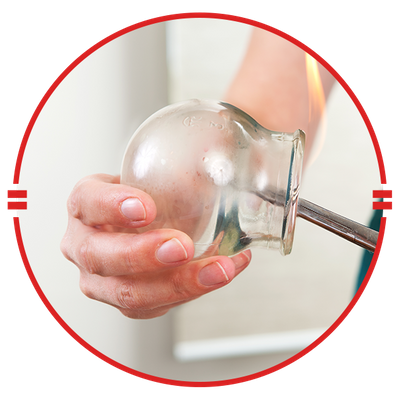 Cupping
Cupping is a form of therapy in which glass or bamboo cups are placed on the skin. The cups are then heated, and the resulting suction draws the skin and muscles up into the cup. Cupping is used to relieve pain, improve circulation, and to treat respiratory conditions. Cupping can be used to improve the appearance of cellulite, as well as to help break up and expel toxins from the body. If you are looking for more in depth information on traditional Chinese medicine visit The Emperor's Medicine and schedule your cupping appointment.

Acupuncture is one of the most well-known and popular therapies used in Traditional Chinese Medicine. Acupuncture is a safe and effective way to treat a wide variety of conditions. It is also used to prevent illness and promote overall health and well-being. If you are looking for a natural and holistic approach to your health, please contact us today to schedule a consultation. We look forward to helping you achieve optimum health and well-being!