Cosmetic Acupuncture and Microneedling
LOOK REJUVENATED - FEEL HEALTHIER
Cosmetic Acupuncture Benefits:
Lifting the neck, jaws, eyelids and cheeks.
Toning and firming muscles of the face
reduce acne
Added Elasticity to the Skin For a Healthy Glow
Cosmetic acupuncture requires 12-24 treatments to see changes in the muscle of the face.
Microneedling can reduce and/or eliminate the following by Initiating the Production of Collagen:
Scars
Wrinkles
age spots
acne scars
uneven skin tone and improve texture
acne
Microneedling requires 1 treatment per month for 4 to 6 months to see results.
You can also combine both treatments to receive optimal results.
Dr. Selma Gladney, DAOM has studied Cosmetic Acupuncture in New York City and Los Angeles and has been practicing cosmetic acupuncture since 2014.
She is one of the first to bring this fascinating, facial rejuvenating technique to the Midwest!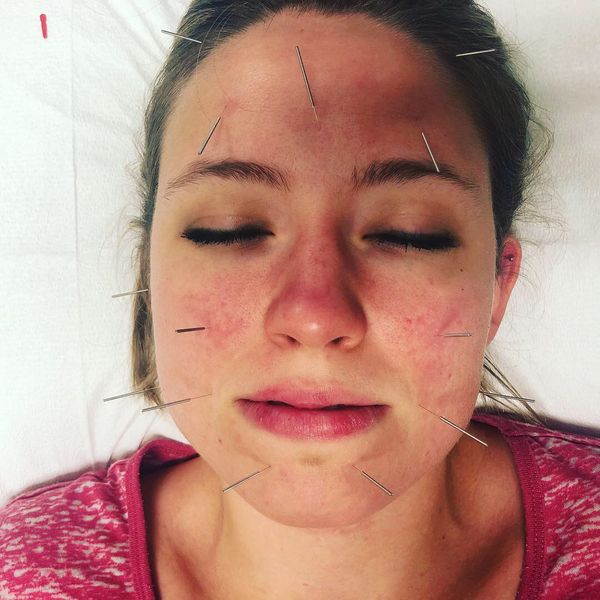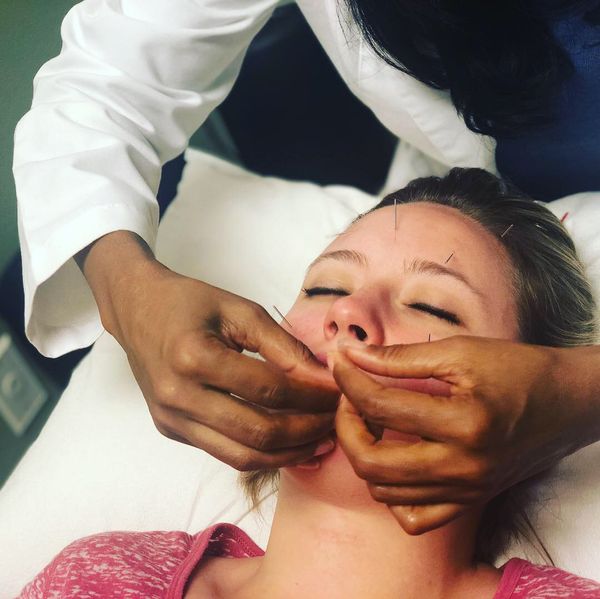 Microneedling:
From wrinkles and fine lines starting to appear to our skin just not looking as smooth as it used to, as we age, our skin can become tired, dull, and uneven. For those for a way to rejuvenate their skin, microneedling might be the right solution.
Microneedling is a minimally invasive procedure that can help improve the appearance of your skin by stimulating collagen production. In addition to improving the appearance of your skin, microneedling can also help reduce the appearance of scars and stretch marks.
Like cosmetic acupuncture, microneedling involves using mini needles to create minor and controlled skin-deep wounds in a non-invasive manner. It alarms the body to heal these areas by producing more collagen and elastin, vital proteins for the skin's health, strength, and repair mechanisms.
In addition to being a non-surgical option that stimulates the body's healing process, it's safe for darker skin tones, thin skin, and sensitive skin areas because it's gentle on the outer layer of the skin. Microneedling can also complement, optimize, and boost Acupuncture sessions' results. Nearly four times cheaper than laser treatments, this skin-glowing process comes with many benefits:
Less visible lines and wrinkles. The wounds from microneedling sessions increase the production levels of collagen and elastin, which smooth out wrinkles, decrease facial discoloration, and improve skin endurance for a radiant glow.
Acne and scar treatment. Healed acne usually means pimple scars and brown spots. Microneedling boosts collagen production and heals damaged skin.
Decreased hair loss. Microneedling, best known for its anti-aging and scar benefits, also encourages hair growth by stimulating the stem cells in hair follicles and allowing better absorption of hair loss products and treatments.
Whether you're looking to reduce wrinkles and acne scars, treat hair loss, or simply enhance and rejuvenate your skin complexion, we offer an assortment of microneedling options that might be the answer you're looking for. Backed by the American Academy of Dermatology, microneedling is an effective treatment for a long-lasting healthy glow. Available in Naperville, Illinois, your scheduled session is one click away.
Cosmetic Acupuncture:
How Does it Work?
Needles as thin as a strand of hair are inserted carefully into key areas and creases in the face, causing tiny microtrauma to the skin that triggers an increase in blood flow and activates collagen production. The result is revitalized and nourished skin, a brighter complexion, and a more youthful appearance.

What Are The Risks?
Cosmetic acupuncture is a chemical-free, natural approach to anti-aging, without the side effects, risks, and downtime of more invasive cosmetic procedures. Most patients do not experience any complications. However, a small amount of bleeding, bruising, or puffiness may occasionally occur.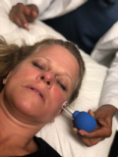 Am I a Good Candidate?
Our licensed acupuncturist will meet with you prior to your first treatment to ensure you are a suitable candidate for cosmetic acupuncture, but most men and women looking for a natural, alternative approach to reducing the signs of aging and improve overall wellness are candidates for cosmetic acupuncture. Those who are not eligible for cosmetic acupuncture include pregnant women, those with hemophilia or contagious skin diseases, those with a severe deficiency, or those who have undergone other cosmetic procedures such as injections and surgical procedures in the past 2-6 weeks.
FOR AN APPOINTMENT CALL 630-428-9001