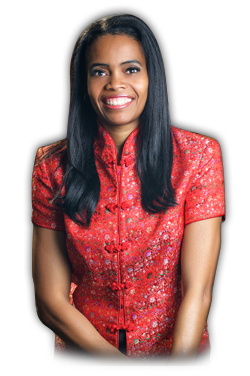 About Dr. Selma S. Gladney DAOM, Founder, Director, and Lead Acupuncturist
Dr. Selma S. Gladney, DAOM, uses Chinese Medicine (acupuncture and herbs), combined with Functional Medicine for a patient-specific approach vs. a disease-specific approach. Dr. Selma says, "Everyone heals differently. Many times, I find myself treating 2 or more patients with the exact same symptoms, but I use entirely different protocols for each of them. The patient-specific approach is the foundation of what we do at The Emperor's Medicine".
Dr. Selma specializes in women's health, autoimmune diseases, and cancer care. She has taken advanced acupuncture classes for cancer patients at MD Anderson Cancer Center at the University of Texas in Houston. MD Anderson Cancer Center is one of the largest cancer research centers in the world. And at their cancer center, 90% of their patients receive acupuncture. At The Emperor's Medicine, patients who receive acupuncture along with Functional Medicine accelerate and progress about 50% faster compared to patients who don't.
Dr. Selma carries her positive, patient-centered approach to her speaking engagements on topics ranging from women's health to inspirational talks for women and girls. She is also an active board member of the Illinois Society of Acupuncturists where she serves as membership chairperson.
Dr. Selma is Board Certified in Acupuncture and Oriental Medicine by the NCCAOM (National Certification Commission for Acupuncture and Oriental Medicine). She obtained her Master of Science in Oriental Medicine and Bachelor Degree in Nutrition from the Midwest College of Oriental Medicine in Chicago Illinois where she also received the academic award of Cum Laude.
Dr. Selma has had advanced classes and internship in Beijing China at the Training Center of China Academy of Chinese Medical Sciences where she receiced her doctorate degree. While in China she worked in the hospital alongside top Chinese medical physicians and learned from medical scholars. "It was truly a learning experience that will never be forgotten". She has studied in China 2007, 2012, and 2018 learning many advanced techniques using acupuncture and herbal formulas.
In 1996 she also graduated from The Chicago School of Massage Therapy where she specialized in chronic muscle pain and works with many Medical Doctors, Chiropractors and Physical Therapists.
With over 17 years of experience in acupuncture and Oriental medicine she will tailor a health plan specifically for your needs. She helps patients regain their health by addressing the true cause of disease, not just the symptoms.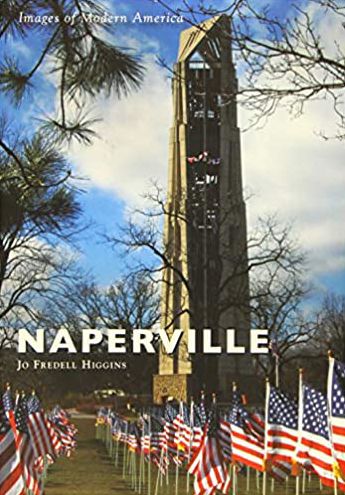 Images of Modern America - Naperville
Selma Gladney, MSOM, LAc, LMT, has been practicing holistic medicine for the past 20 years. She is a licensed acupuncturist and licensed massage therapist with a master of science in Oriental medicine. She is the founder and director of The Emperor's Medicine, which is located at 932 North Wright Street. Her patients include referrals from the Edward Cancer Center and other area hospitals. (Courtesy of Selma Gladney.)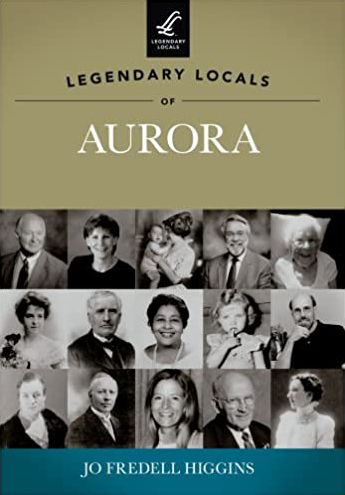 Legendary Locals of Aurora
Dr. Gladney is a 1996 graduate of the Chicago School of Massage Therapy and graduated from Midwest College of Oriental Medicine in Chicago. She studied advanced acupuncture in Beijing and Shanghai, China, at the Training Center of China Academy of Chinese Medical Sciences and is a certified advanced master of Tung's orthodox acupuncture. Gladney founded The Emperor's Medicine, LLC.
In Beijing China, I worked with some of the best third and fourth generation Oriental Medicine Physicians. There, I earned a doctorate for Advanced Acupuncture Studies. They passed their knowledge down to me and I am using what I learned to heal as many people as possible naturally without drugs. They taught me about extra acupuncture points that are not taught in Traditional Oriental Medicine schools in the United States. These acupuncture points can make a real difference in a patient's treatment. I use these acupuncture points quite often with my patients here in the United States with great results. I also attended Advanced Oriental Medicine classes where we learned many different Chinese herbal formulas and acupuncture point combinations. Depending on the patient's health problem, the correct herbal formula will aid in a patient's recovery.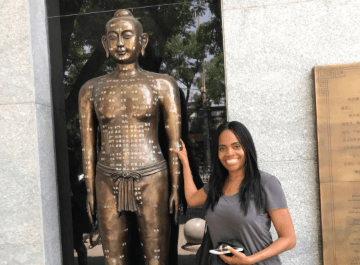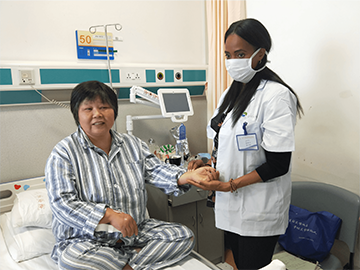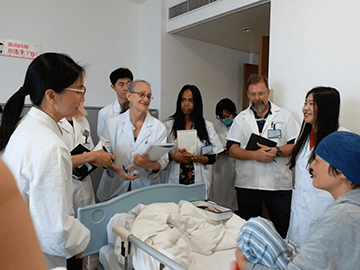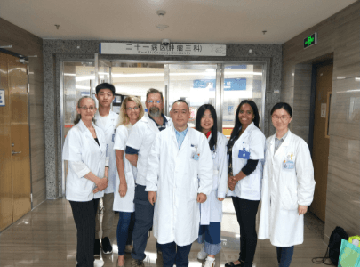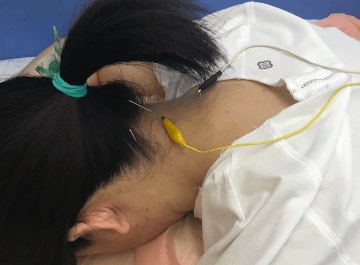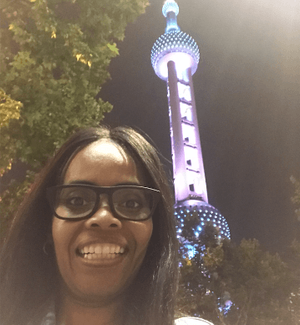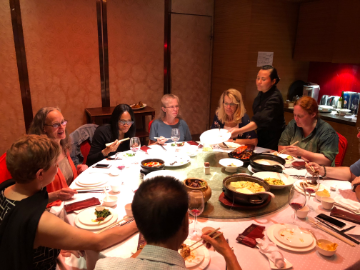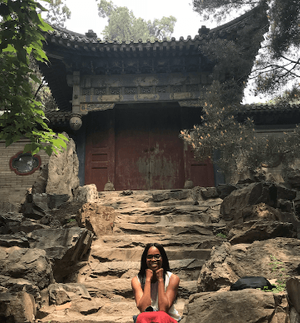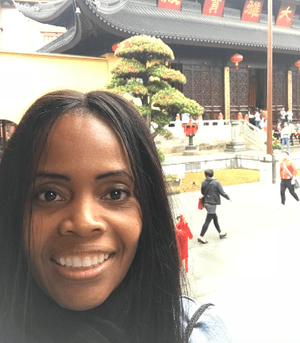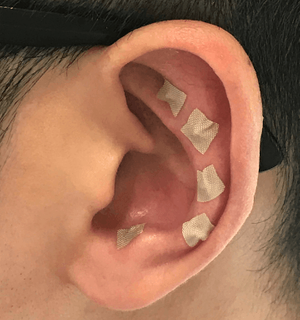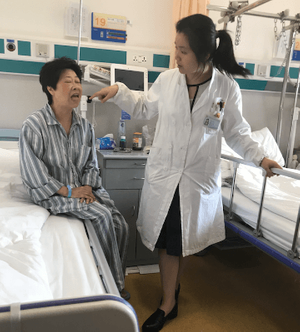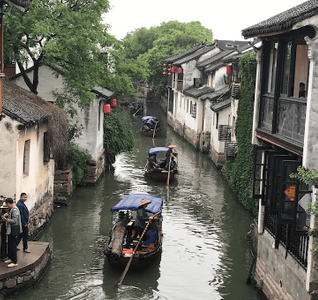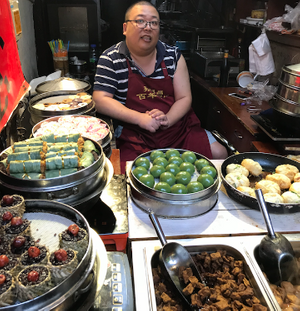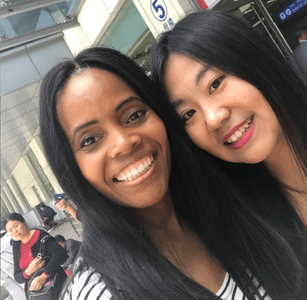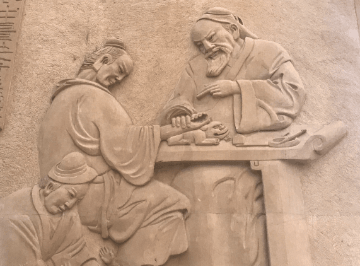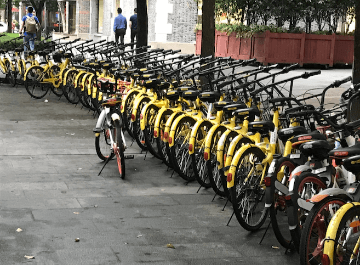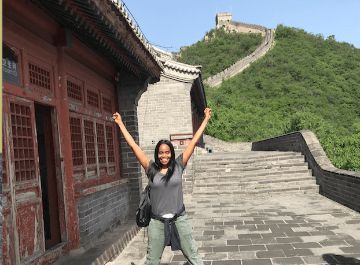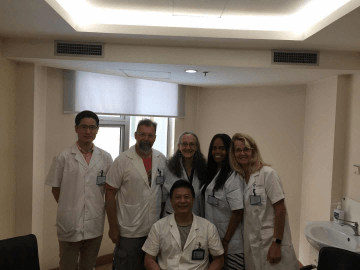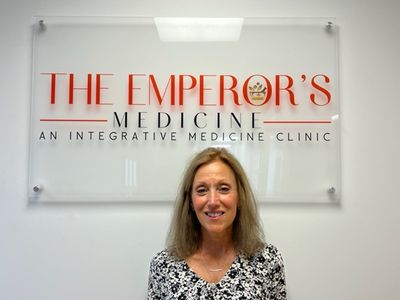 Jean Macary, Nurse Practitioner, Functional Medicine Practitioner
Jean felt a calling to become a nurse at a very young age and has been in healthcare since age 16. Received BSN from Southern CT State university.
Worked in multiple hospitals and home care settings on the east coast and Midwest.
Received Master's in Science in Nursing with post-grad board certification as an Adult NP from NIU and has been practicing as an NP for 20 years. Worked as a hospitalist for DuPage Medical Group at Edward hospital Naperville for 9 years and most recently as a Primary Care Provider with Northwestern Medicine outpatient practice in Glen Ellyn. Wanting to expand her practice to include more holistic care and lifestyle medicine, she completed the Functional medicine curriculum through the Institute for Functional Medicine in 2017. Has helped many patients, friends, and family members regain their health and vitality with this combined approach of conventional and functional medicine.
Married for many years to Rich, her high school sweetheart, enjoys gardening, golfing, skiing, travel, meditation, exploring all forms of spirituality, visiting her daughter in California, and spending time locally with her son, daughter-in-law, and 3 grandchildren.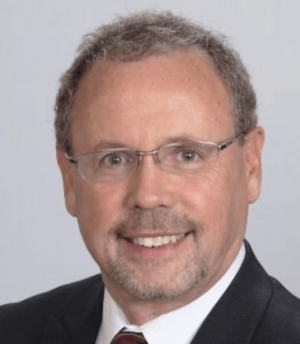 Dr. Gary Tennant, DC, Functional Medicine Practitioner, DACRB
Dr. Gary Tennant's passion for helping patients in their mission to live healthy lifestyles has been a passion of his for over thirty years. Dr. Tennant is committed to better health and wellness for each patient. Having trained in the most up-to-date Functional Medicine procedures and techniques used by practitioners today, you can rest assured that your health is in great hands. Dr. Tennant specializes in digestive disorders, autoimmune disorders, thyroid disorders, blood sugar disorders, and neuropathy. He can successfully advise you on specific recommendations on nutritional supplements and healthy food choices to enhance your return to optimal health and help you achieve your health goals. Many patients credit Dr. Tennant over the years for preventing surgeries, reversing serious ailments, and being able to get off of medications to prolong their life.
Licensed by: Illinois and Indiana
Registered Nurse
Bachelor's of Science Degree
Master's of Science Degree
Diplomate in Chiropractic Rehabilitation
Certified in Functional Medicine
Doctorate of Chiropractic, National College of Chiropractic
Certified Acupuncturist
Clinical Director of Functional Medicine at Functional Medicine of Valparaiso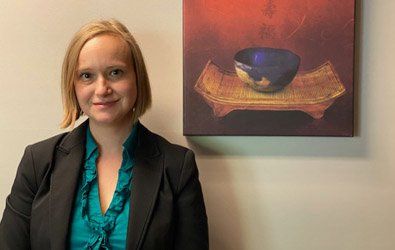 Mariya D., MSOM, L.Ac., Licensed Acupuncturist
Mariya's passion for acupuncture began after she saw the great relief that her father received from it after an at-work injury left him in pain. Mariya has completed a one-and-a-half year Massage Therapist certificate program from Pacific College of Health and Science and a three-year Master's Program at National University of Health Science as well as over 1000 clinical hours including an externship at the Pain Clinic of John H. Stroger Jr. Hospital of Cook County. She furthered her education by studying other acupuncture modalities abroad in Japan as well as continuing education in Cosmetic Acupuncture and Kiiko Matsumoto style acupuncture. Utilizing techniques such as acupuncture, electrical stimulation, cupping, and massage, Mariya will use whatever treatments that afford her patients the best results in order to aid them in their healing journey. Mariya is excited to help patients through the use of both Eastern and Western Medicine modalities. In her spare time, she enjoys watching thought-provoking documentaries, taking nature walks with her family, and cooking up delicious meals for them to enjoy.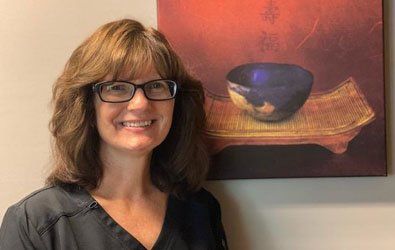 Denise Y., Clinic Assistant
Denise is our Lead Clinic Assistant who enjoys providing a welcoming environment for all our patients. She brings more than 30 years of experience that have included roles as an administrative assistant, spa manager and office manager. She is a Licensed Esthetician who believes in a holistic, organic approach to health and wellness, and she provides facial services here within our clinic on Fridays and Saturdays. Having grown up in an agricultural community, she has an appreciation for the great outdoors and staying active. Denise and her husband have two grown children. Together they enjoy leisure golf, travel, hiking (especially exploring our National Parks), reading, and are avid fans of college football. The Emperor's Medicine is honored to have Denise as a part of the team!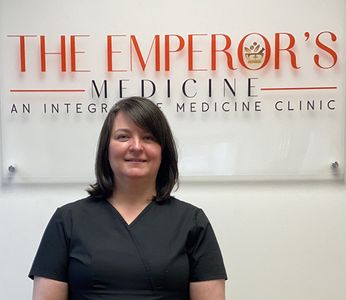 Laura F., Administrative Assistant
Laura brings to our team previous Administrative Assistant experience and a can do spirit!
Laura has two teenage girls. She loves the outdoors and gardening, and on spring and summer days she enjoys watching the ducks in their creek.
When she's not at work, Laura is usually walking her rescue dog, Molly, or attending her daughters' sporting events.
The Emperor's Medicine believes in giving back to those in need. We have chosen two non-profits to donate funds and/or supplies to:
Hope for Paws (Hopeforpaws.org) is an animal rescue organization.
CARE (CARE.org) changes the world by empowering women and girls and those living in poverty all around the world.
We at The Emperor's Medicine are encouraging all businesses big and small to adopt a non-profit (or two).